Sarah is an extremely knowledgeable trainer, who is passionate about safeguarding children and adults.  This clearly shows in the training she delivers, which is relevant and up to date.  Her training style is warm and engaging and also interesting and absorbing.  I would not hesitate to recommend Sarah as a trainer.
Karen Harrison, Multi-Agency Safeguarding Children Trainer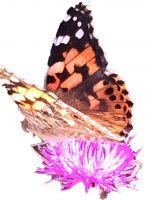 Sarah, can I thank you for such inspirational and enthusiastic training.  It was so refreshing for someone to have empathy and understanding… Thank you.             
Deborah Buxton, Barnardo's Bradford Children's Services Manager
Sarah has attended today and produced her 3-hour safeguarding input in her usual first class manner that she normally does for West Yorkshire Police Crime Training. The feedback I have received from some of the learners is that the input is the best that they have ever seen. Sarah, your passion, commitment, enthusiasm, is a pleasure to see and work alongside. Thank you Sarah.
J Moore, West Yorkshire Police Crime Training
Thank you Sarah for supporting our Safeguarding Training in 2018/19.   'A reliable, efficient and professional service, that was very positively evaluated.
Nikki Gibson, Head of Safeguarding, Yorkshire Ambulance Service NHS Trust
I enjoyed the full morning.  I feel positive and happy.   Your approach was/is amazing Sarah, you are a genuine and positive person and you brought that out in us all too.  Thank you.
Team Away Day Participant Feedback
Safeguarding is Everyone's Responsibility