Handy Pocket Guides for the Practitioner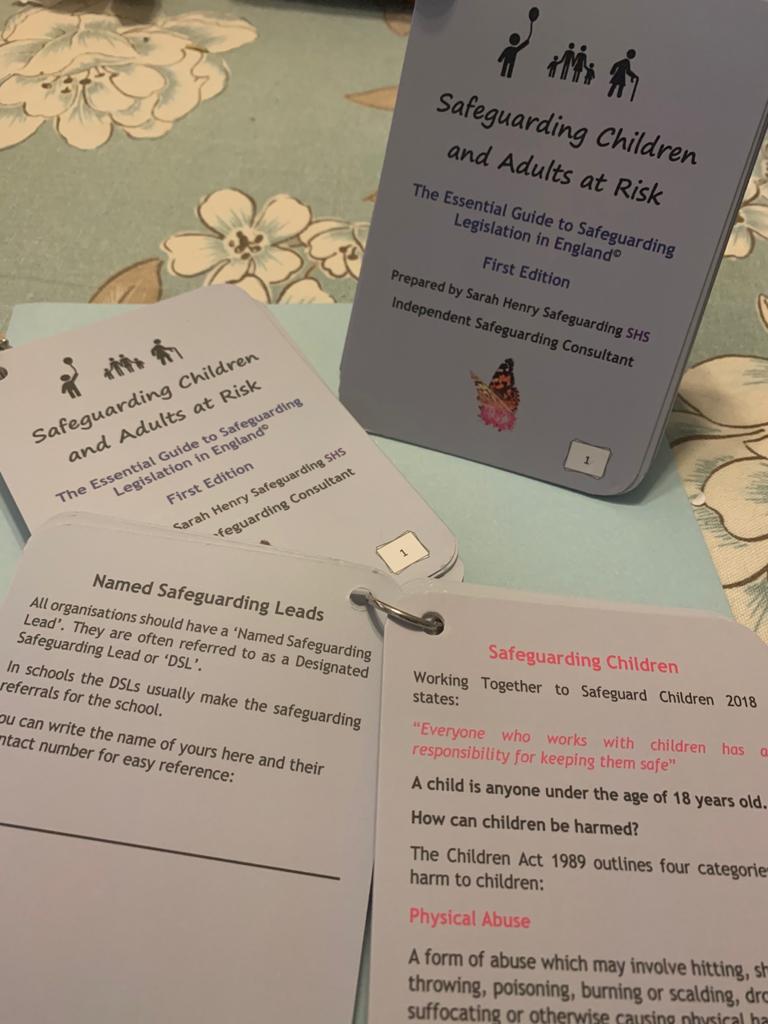 Prepared by Sarah Henry Safeguarding, Independent Safeguarding Consultant
In its simplest terms, Safeguarding means preventing harm and abuse to children and adults at risk. Adults and children can be harmed in different ways. And the effects are devastating, traumatic and often lifelong.
This guide is designed to give you, as a practitioner or volunteer, the knowledge and confidence to know what to do when something is wrong and to know what you must do about it.


£12.00 plus postage

For full product details please click image.
Prepared by Catherine Knibbs, Online Harms Consultant & Sarah Henry Safeguarding, Independent Safeguarding Consultant
This guide contains advice and practical steps to take when working with children online.  It includes safeguarding and contracting with children in line with current Data Protection Laws, Keeping Children Safe in Education 2020 and Working Together 2018 Legislation, plus some contracting information from Catherine's many years of practice online and E-safety/Online Harms.
This guide is essential for anyone carrying out online work with children and young people in any professional setting.

For full product details please click image.
£12.00 plus postage