Trustworthy – I deliver the highest quality Safeguarding Consultancy and Training, which is relevant, carefully informed, up-to-date and focused around the needs of your organisation
Integrity – I do what I say I will do
with
Honesty – I am open, honest and transparent
and
Kindness and Compassion at the core and heart of my business
I am committed to
Safeguarding and Protecting – Children, Young People and Adults at risk of Harm and Abuse – I believe everyone has a right to be safe
by
Excellence In Communication – of my professional and personal experiences, which underpin all of my Safeguarding Knowledge and Expertise
My favourite quote is, 'Be the Change you wish to see in the World' x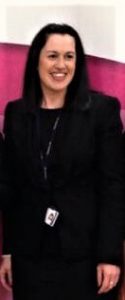 I established my safeguarding consultancy in 2018 and my clients include West Yorkshire Police, Yorkshire Ambulance Service, York Safeguarding Children Partnership, Barnardos and many more.  
I offer both Safeguarding training and consultancy.  I can also provide team development days with a focus on looking after caring professionals in order to keep them safe and well in work. 
Working independently for the last four years, I have a proven track record in delivering high-impact Safeguarding training to a variety of professionals in the Public and Third Sector.
As a survivor of sexual abuse from a person in a position of trust, I understand on a very personal level the huge impact ACES have on lives. Through my training I hope to enable other professionals to deepen their understanding of the impact of ACES for the child, and highlight the need to always listen and respond to the voice of the child. In January 2020, I co-organised a successful Multi-Agency Conference to bring together professionals to increase their knowledge and understanding of ACES. 
Informed by research, evidence and my own practice, I write all of my own training courses on a bespoke basis.  I have extensive direct experience within the Safeguarding world spanning well over two decades.  Driven by a passion to keep children and adults safe, I have worked within various Safeguarding professions as a frontline practitioner.  I have managed an Integrated Early Help Hub for Children and Young People in a Local Authority in response to the Troubled Families Agenda and in collaboration with partners. 
I have extensive experience in leading on interventions for Domestic Abuse and Teen to Parent Abuse.  As a Probation Service Officer for ten years I rehabilitated adult offenders, many of whom were either the perpetrator or the victim of Domestic Abuse.  I now offer training which enables practitioners to understand the impact of Domestic Abuse on children.  
I have worked with and supported children who have lived through great adversity.    I believe all children have the right to feel safe and secure always.  I currently sit on the Governing Board for a Special School as the Safeguarding and Mental Health Lead.
I am passionate about early intervention to support our children and young people to be healthy, well and safe in respect of their mental health.  My work as a Mental Health First Aid England Instructor allows me to teach others how to support children when they are at their most vulnerable. 
I support the charity Andy's Man Club and spread the message where ever I go that #ITSOKAYTOTALK. 
Safeguarding is Everyone's Responsibility