Sarah Henry Safeguarding SHS
A Unique, Survivor-Led and Professionally-Informed Safeguarding Consultancy
Delivering the Highest Quality Safeguarding Training Courses and Mental Health First Aid England Courses
Because 'Safeguarding is Everyone's Responsibility'
Hello, my name is Sarah and I am an Independent Safeguarding & Wellbeing Trainer and Consultant based in Yorkshire. I am also a Licensed Mental Health First Aid Instructor for Mental Health First Aid England.  
I offer safeguarding training to the public, private and third sectors, to enable practitioners and managers to keep children, young people and adults at risk safe and protect them from harm.  My understanding of safeguarding enables me to deliver high quality, easy-to-understand bespoke training and awareness-raising sessions on a range of different safeguarding themes to multi-agency audiences.   
I deliver face-to-face training only, as I believe in offering only the highest quality training.  All of my courses are very well evaluated.    Training can be delivered at my bespoke training suite at Nostell Priory or I can come to you, the client, if you prefer.
To discuss your training needs, please get in touch using the details below. 
sarah@sarahhenry.co.uk | 07929 053008
As we move into the long summer days we can all look forward to the positive impact this can have on our mental health.  Being outside in nature at this time of year is known to be both restoring and healing.  Even ten minutes sitting on a lawn or a walk to the park can be really soothing. 
This summer we continue our offer at Nostell Priory and don't forget you can call in for a cup of tea and a piece of cake if you would like to see our training facilities and for a free consultation about your organisation's training needs.  Just email to book a time.
Finally, I'm delighted to say that the 2022 Edition of our Essential Guide to Safeguarding Legislation is now in stock.  If you would like to get your hands on these really useful guides, please click the button below. 
The Community Child Protection Pledge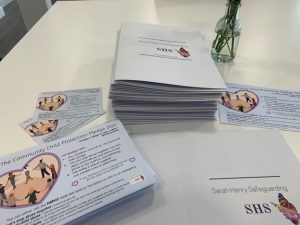 We officially launched The Community Child Protection Pledge 2022 on Monday 4th April at our Nostell Estate Training Suite.   We will continue to spread the word about this important pledge.  To receive your electronic copy to print and share please email sarah@sarahhenry.co.uk (this is a not-for-profit communication campaign).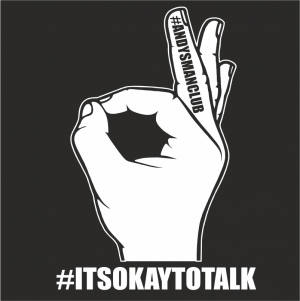 It's been an honour to train the team at Andy's Man Club this June. Click the AMC logo to read all about it.
Our next cohort will take place on 11th & 12th October and 17th November 2022.
The course includes 3 full days of training, 6 peer support twilight sessions and a year of coaching. *Just 4 places left*
Please visit my Mental Health and Wellbeing page for further information and booking.
If you are worried or concerned about a child, please tell someone. You can contact the NSPCC on 0808 800 5000 or your local authority social services department. If there is a danger to life, please phone 999 for the emergency services.
If you are worried about an adult please contact your local authority Social Services department. If there is a danger to life, please phone 999 for the emergency services.
Safeguarding is Everyone's Responsibility