Are you a Safeguarding Trainer?

Do you have your own Safeguarding Policy?
The people we train will always have a safeguarding policy and as Safeguarding Trainers we should too!
In recognition of this, I have written a fully researched and bespoke Safeguarding Policy designed specifically for organisations and individuals who deliver Safeguarding Training or Mental Health First Aid courses to the Public, Private and Voluntary Sector on a face-to-face basis.    
This policy is now ready and available for use as a licensed product by Sarah Henry Safeguarding Consultancy SHS Ltd.  The policy can also be licensed to Safeguarding Children Partnerships and Adult Safeguarding Boards for training purposes.
The policy meets a number of important functions.  It serves to safeguard both the trainer and/or training provider and all of the participants during a face-to-face safeguarding training session. It also includes step-by-step procedures to follow if a disclosure is made within a training session to the trainer by a participant about a child or adult at risk of harm.
Please get in touch to find out more.   I look forward to hearing from you and continuing to promote the message that 'Safeguarding is Everyone's Business'
MHFA England Youth 2-Day Courses
I am now delivering face-to-face  MHFA England Youth 2-day courses.  
Your Health and Safety is of the utmost priority and I am following government guidance to ensure COVID-secure delivery.  To be clear, I will not run any course if there is a risk to any participant due to the COVID-19 threat.     In the event a course needs to be cancelled due to COVID-19 all participants with existing bookings for MHFA Youth courses booked through Sarah Henry Safeguarding Consultancy will be issued with a full refund or given the option to defer their place to a date in the future. 
What Safeguards am I taking?
To be COVID-secure, I only have 7 people on each MHFA 2-day Youth course so that participants can all be socially distanced, comfortable and safe.   The courses are delivered in a venue that is clean and safe – Pugneys Country Park, Wakefield.
Anti-bacterial gel is readily available for every participant;
Gloves and masks are also available;
Tea and Coffee is provided but I ask that you bring your own cup and spoon 
Lunch is not provided on courses due to COVID-19 as this has affected my catering supplier.
Next course dates:
5th and 6th November COURSE FULL
26th and 27th November COURSE FULL
1st and 2nd December 3 x places left Click here to book.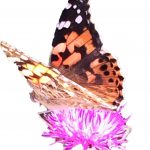 Safeguarding is Everyone's Responsibility