Guest Trainers at Nostell
I am proud to work with other trainers who offer the best in what they do.
This year I am delighted to offer bespoke and very special limited-places training days at Nostell from Cath Knibbs, Jayne James, Nicola Tutty and Sam Gravil.
Please head to my Associates page  to find out more about each of my Associates and how to contact them.   
Sam Gravil & Nicola Tutty - NGCS Workshops
A Basic Introduction to Working with Women who are Apart from Children (2 hrs) £50
Gives a short basic understanding of working with women apart from children.
The National landscape (overview of data in that region )
Women's needs and experiences of removal of children
Barriers to engagement (traumatisation, shame guilt, grief )
The role of the professionals (understanding support for women, grief process)
Mothers Apart from Children Workshop (full day) £75 Recommended follow-on from introduction session.
A full day in-depth understanding of working with women living apart from children includes group discussion's exercises, lived experience, question an answers
Mothers apart from children lived experience
A trauma informed approach
Unconscious and conscious bias
Best practice for professional
Supporting contact and communication
A Basic Understanding of Trauma 2 hrs £50
A basic understanding of the definition of trauma
Understanding trauma
ACES
Defining PTSD / Complex PTSD
Vicarious trauma
Working with Complex Trauma (full day) £75
Full day in depth understanding of working with clients with complex trauma
Understanding the link between trauma and personality disorder
Barriers to engagement
Affective ways of Working with complex trauma
Treatment and Support pathways for complex Trauma
Looking after yourself
Traumatic Bonding (full day) £75
Understanding traumatic bonding in intimate and familial relationships looking at how toxic relationship patterns are formed and how abusers maintain them
Understanding traumatic bonding
Trauma and the brain
The trauma bonding cycle
Challenges and barriers to clients breaking the cycle
A professional's guide to support positive change
For further information please contact ngcs.training@gmail.com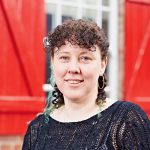 Catherine Knibbs' Courses
E-Safety & Online Safeguarding for the DSL
£99 per place.  Full day session. 
Next date:
To be confirmed. 
Jayne James' Courses
Mental Health First Aid England Adult Two-Day Course
£225 per place. 
Highly recommended for all workplaces.
Next dates:
tbc
To book, please call 07887 546 305  or email jayne.jamestraining@gmail.com
Safeguarding is Everyone's Responsibility