Although I am an independent trainer, I have a close network of Associates with whom I am privileged to work with. 
Current course dates can be found here.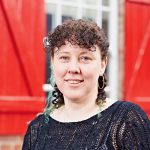 Catherine Knibbs
Cath is human being, a mum, a story seeker and story teller around child trauma and how the past influences your today.  She is a clinical researcher, theorist, epigenetic psychotherapist working with children and adults.   Cath is  currently completing a Doctorate.  
Cath organised the ACES conference in January 2020 in partnership with Sarah Henry. 
Cath is a published Author and Functional Coach,  a Clinical Supervisor and a passionate advocate for Children and Young people in order that adults around them can create a trauma applied narrative and experience and hold space for them whilst they heal.
Jayne James
Jayne is a company director of her own training consultancy , specialising in Mental Health and Suicide Prevention.
As a Livingworks independent trainer, Jayne runs SafeTALK workshops, educating people and raising the awareness and importance of talking and being aware of the signs of suicide.
Jayne also runs Mental Health First Aid Adult training courses.
Jayne is an advocate for young peoples' emotional health and wellbeing and has delivered workshops and assemblies on this subject, in educational settings, for the last 16 years.
Jayne is a Samaritan Listening volunteer and has been since January 2000, offering non-judgemental, empathic listening to those in distress and despair. Jayne was the previous director of the Wakefield's Samaritans branch.
In April 2020, Jayne set up and now coordinates a Check in and Chat service for the lonely and isolated citizens of Wakefield, offering a call to chat and check that they are ok. 
Sam Gravil
Sam has worked in frontline support services since 2005 in both the voluntary and statutory sectors. She has worked extensively with; families, special educational needs and disability, domestic abuse, childhood sexual abuse, sex workers, offending women, mothers apart from their children, child protection, BAME, refugee women, FGM survivors, and those with long term entrenched mental health needs. She has a passion for ensuring those who have complex trauma are able to have a confident and competent workforce who can understand and support them to achieve their goals.
Alongside her NCGS consultancy and training role, Sam is also the services manager at the Well Women Centre in Wakefield. There, she is responsible for the delivery of non-clinical services and for all safeguarding functions within the centre.
Sam is an experienced trainer, having devised and delivered training courses and workshops to staff within the Women's Centre and other organisations, both for CPD and to ensure best practice when working with women with multiple disadvantages.
Sam's team achieved national recognition in 2018 when they were awarded the Howard League for Penal Reform's annual community award for their work with offending women.
Sam is an accredited SafeTALK facilitator and works with a range of organisations to provide free suicide awareness training for local residents.
Contact: ngcs.training@gmail.com
Nicola Tutty
Nicola's specific passion and expertise lies in the design and development of services to meet the needs of vulnerable females in contact with the criminal justice system. Nicola is an experienced female specialist practitioner who, for the last 12 years, has worked holistically with women and young girls involved in a range of criminal justice settings, including the probation service, prison service, YOTs and local women's centres. 
Nicola specialises in trauma informed practice and has extensive experience of working with complex females who have experienced significant trauma, in areas such as domestic abuse, child sexual exploitation, children being removed into care, and personality disorders. 
Nicola is a national implementation manager within NHS England and NHS Improvement's health and justice team, with a particular focus on the development of specialised pathways. Nicola's national role includes supporting health and justice services across England to develop and sustain effective gender specific pathways, by delivering national workshops and giving one to one advice and guidance to service providers across the country. Nicola represents women's pathways across national and government agendas
Contact: ngcs.training@gmail.com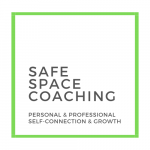 Sara Snelling - Safe Space Coaching
Safe Space Coaching creates time and space for you to think, with the support of a coach who will help you unlock your problem-solving skills and your potential.
Run by Sara Snelling, a member of the International Coaching Federation, Safe Space Coaching offers online sessions designed around a goal or topic of your choice. 
Contact talkto@safespacecoaching.co.uk or call Sara on 07414 777 235. 
Madeleine Thompson
Madeleine is a Virtual Assistant who provides creative and administrative support to small businesses and solo business folk.     She's worked in lots of sectors, including theatre, health and social care, and engineering. 
Madeleine is VA to Sarah Henry Safeguarding Consultancy, and the support she provides includes designing and and taking care of the website.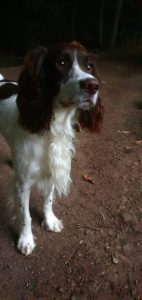 Hamish - Head of Security at Nostell Priory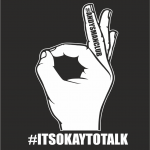 Sarah Henry Safeguarding SHS is proud to support AMC Andy's Man Club www.andysmanclub.co.uk #itsokaytotalk
Safeguarding is Everyone's Responsibility