Although I am an independent trainer, I have a close network of Associates with whom I am privileged to work with.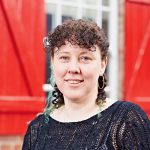 Catherine Knibbs
Cath is human being, a mum, a story seeker and story teller around child trauma and how the past influences your today.  She is a clinical researcher, theorist, epigenetic psychotherapist working with children and adults.   Cath is  currently completing a Doctorate.  
Cath organised the ACES conference in January 2020 in partnership with Sarah Henry. 
Cath is a published Author and Functional Coach,  a Clinical Supervisor and a passionate advocate for Children and Young people in order that adults around them can create a trauma applied narrative and experience and hold space for them whilst they heal.
Kevin Robinson
Since 2002, Kevin has worked tirelessly to improve opportunities for young people, delivering services in youth justice, education settings, residential care and family support services.   From 2007 he began to focus specifically on working with young people who were affected by sexual exploitation; receiving two commendations from West Yorkshire Police and an Unsung Hero Award from National Working Group for CSE for his dedication and commitment to supporting children and their families affected by sexual exploitation. 
Since qualifying as a Psychological Therapist in 2018, Kevin is continuing to pursue his interests in providing therapeutic intervention to children and families who have experienced trauma.
Jayne James
Jayne is a company director of her own training consultancy , specialising in Mental Health and Suicide Prevention.
As a Livingworks independent trainer, Jayne runs SafeTALK workshops, educating people and raising the awareness and importance of talking and being aware of the signs of suicide.
Jayne also runs Mental Health First Aid Adult training courses.
Jayne is an advocate for young peoples' emotional health and wellbeing and has delivered workshops and assemblies on this subject, in educational settings, for the last 16 years.
Jayne is a Samaritan Listening volunteer and has been since January 2000, offering non-judgemental, empathic listening to those in distress and despair. Jayne was the previous director of the Wakefield's Samaritans branch.
In April 2020, Jayne set up and now coordinates a Check in and Chat service for the lonely and isolated citizens of Wakefield, offering a call to chat and check that they are ok.
Paul Somerville
Paul has been involved in many software  development and typesetting projects across the UK, US and China, consulting and sub-contracting for large London financial and Fortune 500 companies.
He has worked within the Global Capital Markets for the financial publishing sector for over 20 years and has an in-depth understanding of automated solutions, composition software, user experience, software sales, and automation efficiency.
Most recently, Paul has developed his own online Print Portal platform to facilitate in any individual or organisation wanting to hold all their print products in one place and been in control of all their print procurement requirements.
Please visit thepersonalprintportal.com   for further details and to create your own FREE online print portal.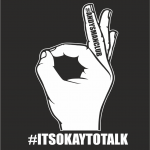 Sarah Henry Safeguarding SHS is proud to support AMC Andy's Man Club www.andysmanclub.co.uk #itsokaytotalk
Safeguarding is Everyone's Responsibility