Although I am an independent trainer, I am privileged to have a close network of Associate trainers with whom I deliver training and events.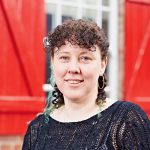 Catherine Knibbs
Cath is human being, a mum, a story seeker and story teller around child trauma and how the past influences your today.  She is a clinical researcher, theorist, epigenetic psychotherapist working with children and adults.   Cath is  currently completing a Doctorate.  
Cath organised the ACES conference in January 2020 in partnership with Sarah Henry. 
Cath is a published Author and Functional Coach,  a Clinical Supervisor and a passionate advocate for Children and Young people in order that adults around them can create a trauma applied narrative and experience and hold space for them whilst they heal.
Kevin Robinson
Since 2002, Kevin has worked tirelessly to improve opportunities for young people, delivering services in youth justice, education settings, residential care and family support services.   From 2007 he began to focus specifically on working with young people who were affected by sexual exploitation; receiving two commendations from West Yorkshire Police and an Unsung Hero Award from National Working Group for CSE for his dedication and commitment to supporting children and their families affected by sexual exploitation. 
Since qualifying as a Psychological Therapist in 2018, Kevin is continuing to pursue his interests in providing therapeutic intervention to children and families who have experienced trauma.
Jayne James
Jayne is a company director of her own training consultancy , specialising in Mental Health and Suicide Prevention.
As a Livingworks independent trainer, Jayne runs SafeTALK workshops, educating people and raising the awareness and importance of talking and being aware of the signs of suicide.
Jayne also runs Mental Health First Aid Adult training courses.
Jayne is an advocate for young peoples' emotional health and wellbeing and has delivered workshops and assemblies on this subject, in educational settings, for the last 16 years.
Jayne is a Samaritan Listening volunteer and has been since January 2000, offering non-judgemental, empathic listening to those in distress and despair. Jayne was the previous director of the Wakefield's Samaritans branch.
In April 2020, Jayne set up and now coordinates a Check in and Chat service for the lonely and isolated citizens of Wakefield, offering a call to chat and check that they are ok.
Tristan Johnson
Tristan is a Principal Social Worker and trained Approved Mental Health Professional with over 18 years' experience of working in Adult Social care and Mental Health settings in both local authority and health settings.
Tristan has experience of working in social work outside of the UK and was recently asked to support the introduction of mental health and mental capacity legislation in a non-UK jurisdiction.   A keen advocate of law, with particular interest on Human Rights legislation in practice, Tristan consults with local authorities in England and Wales in the context of developing Social Work and Care leadership, provides workshop and legal training in regard to Mental Health, Mental Capacity and Best Interests and The Care Act. 
Tristan's work has been approved by the Social Care Institute for Excellence (SCiE), and he is the author of the multi-award winning DoLSpro assessment support tool.  His specialist knowledge of mental health led him to being asked to join the National Mental Capacity Forum (NMCF). He has a vast experience of teaching Social Work and Mental Health at a number of UK universities, most notably the University of Leeds.
Tristan offers managerial consultancy for Health and Local Authority services that helps build their own high-performance winning teams. He also runs the international Social Work Network that has over 100k followers on Social Media.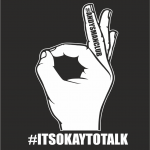 Sarah Henry Safeguarding SHS is proud to support AMC Andy's Man Club www.andysmanclub.co.uk #itsokaytotalk
Safeguarding is Everyone's Responsibility