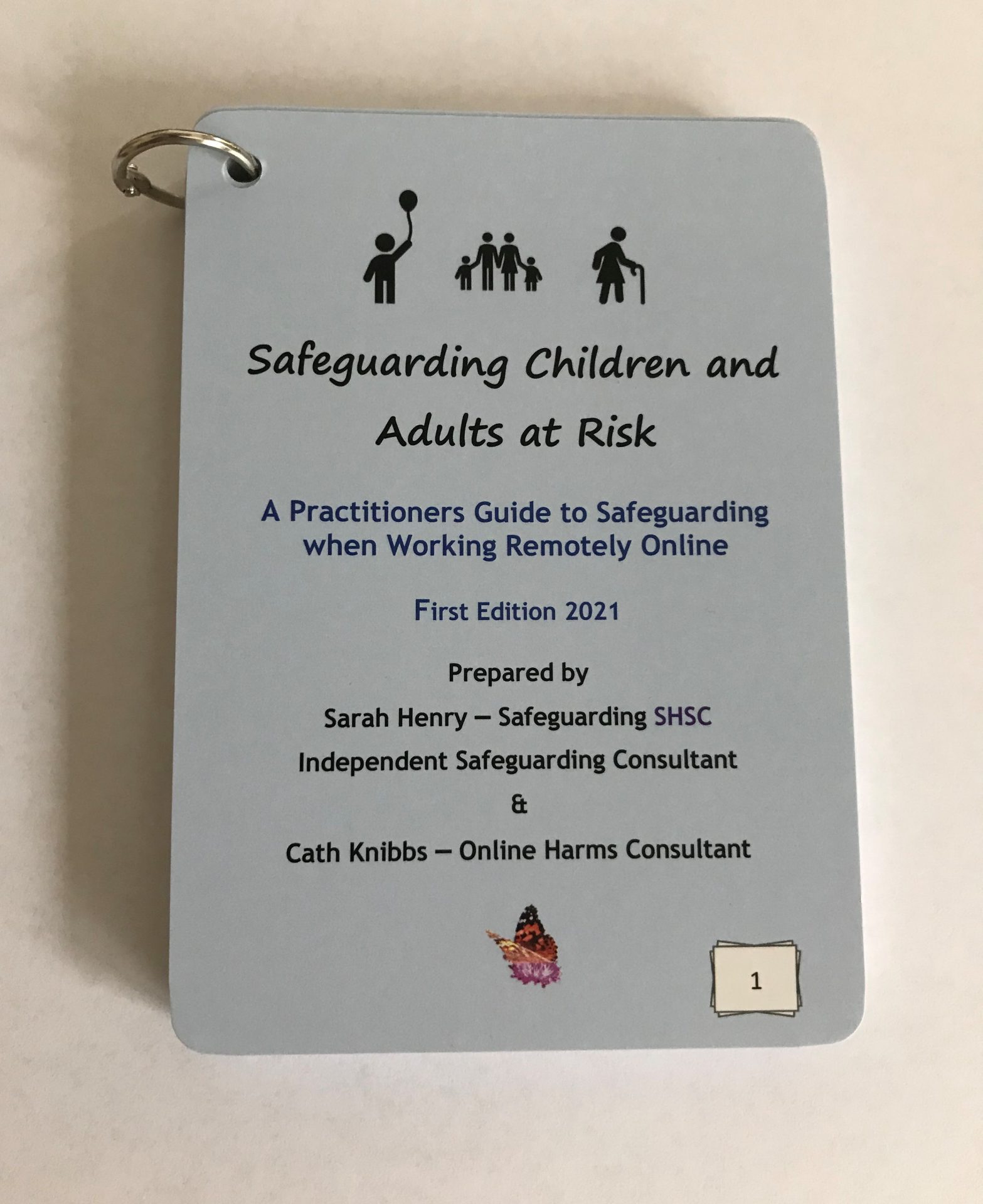 A Practitioners Guide to Safeguarding when Working Remotely Online
Prepared by Catherine Knibbs, Online Harms Consultant & Sarah Henry Safeguarding, Independent Safeguarding Consultant
This guide contains advice and practical steps to take when working with children online.  It includes safeguarding and contracting with children in line with current Data Protection Laws, Keeping Children Safe in Education 2020 and Working Together 2018 Legislation, plus some contracting information from Catherine's many years of practice online and E-safety/Online Harms.
This guide is essential for anyone carrying out online work with children and young people in any professional setting.    Suitable for Social Workers, Teachers, Therapists, Third Sector and NVC organisations and anyone who comes into contact with children through their work using online platforms.
£12.00 plus postage
Product Info
This guide will come unassembled so the cards are not damaged in transit. You will receive the cards packaged and the ring holder (shown in the images) will need to be attached by yourself.  This is to ensure the cards remain pristine for you upon arrival.  The cards are approximately small personal diary size. Perfect for your bag or desktop to keep handy for online sessions.
Postage & Shipping
The guide will be shipped to you within 48 hours of purchase.  Postage is currently £1.53 to recipients in the UK.  This guide is intended for practitioners working in the UK.  In the event you are ordering from outside of the UK, postage will be higher and will be invoiced accordingly.
Refunds
Our refund policy is in line with current UK law.  Refunds can be requested within 14 days of receipt of the guide(s).  Please email sarah@sarahhenry.co.uk.